With Safety Admin you can manage COVID-19 safety protocols for all locations and head offices.
One Place. Everything You Need.
SafetyAdmin a web and smartphone app for Health and Safety professionals responsible for the COVID-19 protocols for returning to operation. SafetyAdmin is a solution that helps you manage your return to operational protocols.
Take advantage of the best practices established in health and safety compliance with SafetyAdmin. SafetyAdmin is currently used by high-risk sectors from the construction to the manufacturing industry in BC to help them stay compliant.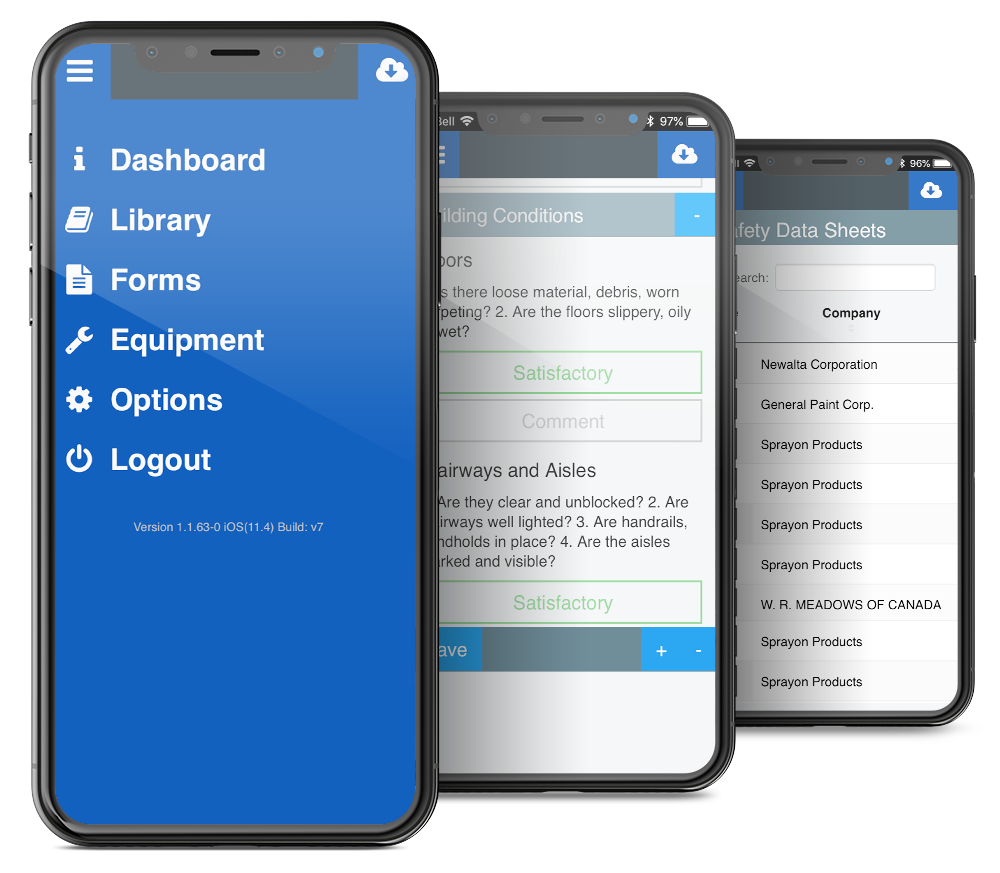 Customize Safety Admin for Your Business
The SafetyAdmin app for iPhone and Android gives your Location Managers and Front line staff the tools they need to stay compliant with COVID-1. It is easy to use and efficiently logs all COVID safety activities, such as:
COVID-19 inspection - use this inspection for daily or hourly checks of retail or restaurant locations
Customer Health Pre-screening Tool - preclearance before entry into the store/restaurant
Daily Staff Assessment - for Supervisors to monitor the daily
SafetyAdmin empowers business owners and directors of health and safety programs to manage your COVID-19 safety protocols for the worksite.